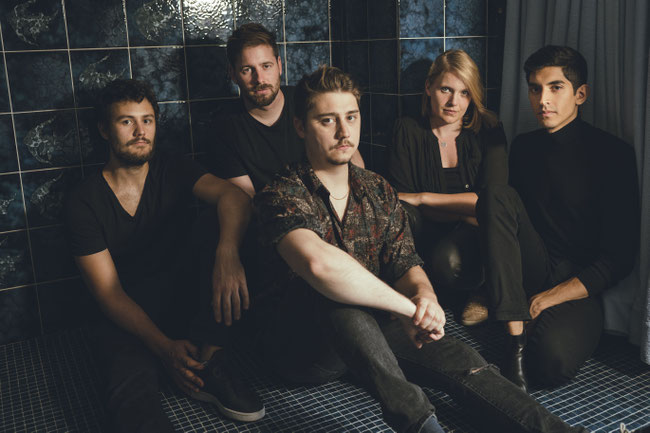 KAYOMI lifts rock music to a level that can only be expressed in contrasts: Because the chaos of the five instruments is surprisingly harmonious, because the electric recorder and the saxophone get along like childhood friends, because the bass and drums create a steady rhythm which is picked-up by the lead vocals. In this way, KAYOMI not only forge soundspheres that an individual listener can get lost in, but also invite the audience along on their journey. It's almost as if you're sitting in the car with them. Together, they create a space for withdrawing – a space for letting go and rediscovery.
KAYOMI found each other in places where you find people: the bar around the corner, the schoolyard, the service station. Ever since, they have shared each other's lightest and darkest moments. KAYOMI use their music to counter the stigma of anxiety and depression with something loud and danceable and unleash an energy that drives their live audiences to be swept along in a sweaty trance. And this is the same energy that they've packed into their first studio album: Forty minutes of moonlight for those seemingly hopeless moments on the road at night.
---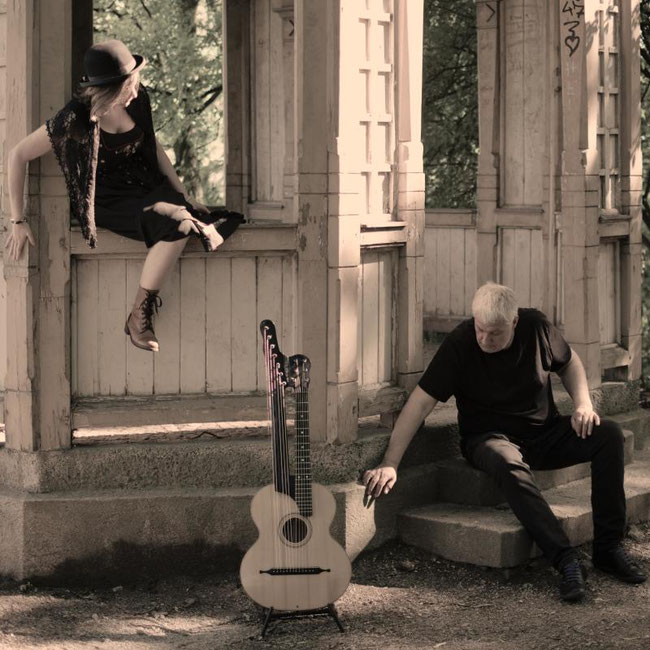 Timeless, without pandering to what is currently hip, on top or modern, Zöchling sings like a beak has grown. Her clear, nuanced voice allows her to fuse a wide variety of styles. So she combines Wienerlied, jazz and blues without thinking in boxes into a big whole and if it gets rustic for a moment... why not?
The Lower Austrian studied singing in the fields of jazz and popular music, and also composes and writes lyrics. She leads through the program with a lot of wit and black humor.
---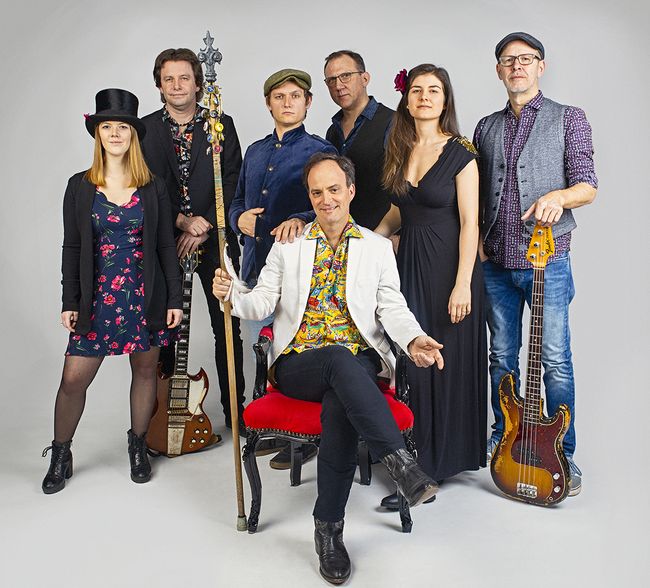 Austin/Texas singer-songwriter Douglas Linton and his Plan Bs fuse acoustic folk with darkly vibrant blues, thunderous southern soul, feverish Caribbean rhythms and the majestic beauty of black gospel music.
Handcrafted American roots music, rumbling like a longhorn stampede and murmuring cheerfully like a Colorado mountain stream; A sound that makes the heart beat faster and transforms the dancing leg that was thought dead into a vital, springy movement apparatus!
---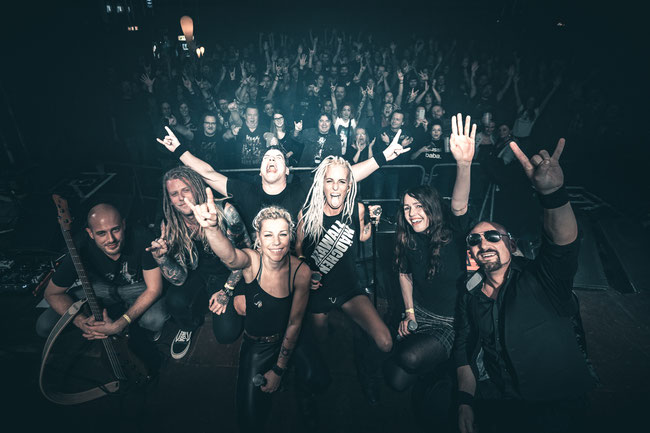 UNDRAWERABLE
On the way on their own musical paths, the Austrian formation PFLICHTTERMIN has been tearing through the local stages since it was founded in 2007 and spoils their fans with rich, guitar-bursting sounds, gripping rhythms and an unmistakable female voice. The striking and energetic lyrics by front and power woman Marsha complete the band's overall package and make it what it is: a PFLICHTTERMIN.
In keeping with the name of their first single release, the formation also plays live in a "eigene Welt": at performances at the Hafen Open Air, Frequency Festival, Attersee Open Air, Nova Rock, in the final of the Local Heroes Band Contest and numerous gigs in Germany and Austria PFLICHTTERMIN concentrated strength on stage and encourage people to dance the night away. The name says it all: if you miss the PFLICHTTERMIN, it's your own fault!
---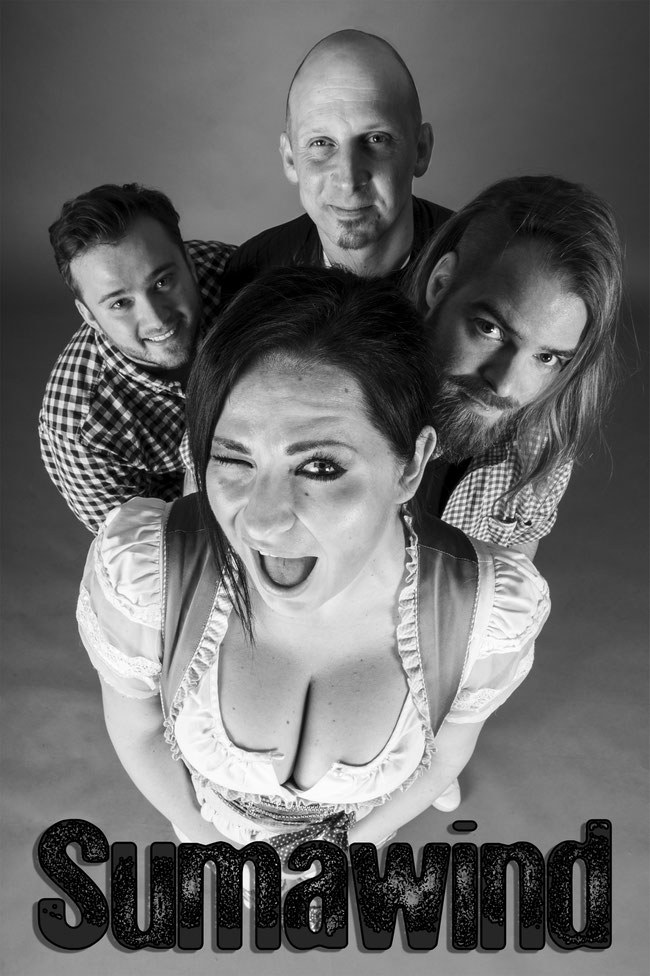 Suzy and Mario, a singer and a musician as well as singers, who understand their craft very well, founded the band and got virtuosic and powerful support from Jimi and Dominik. Together they are Sumawind. Since the 4 have dedicated their lives to music for years, the band's credo can be explained quite simply: make music and entertain people. Sumawind stands for an exuberant party atmosphere as well as for the best dance music, sensitive ballads, current charts, hearty hits and folk music as well as energetic, powerful rock songs.
In short: The party band Sumawind is a musical firework of the extra class.
---
Your language, your music!
Lyrics from the heart of your life wrapped in songs you can sing along to on the second chorus - that's Rautöne. Catchy and yet far away from overused rules, rocking, but not afraid of calm tones. A journey on the great themes of freedom, self-determination, wild nights and broken hearts - the stuff dreams and tragedies have always been made of. The sound is wild and gentle, stirring and lulling, driving and calm, but above all: always authentic and full of heart. Rock meets dialect, heart meets brain.